Are you UNFORGETTABLE?
Harness the power of music.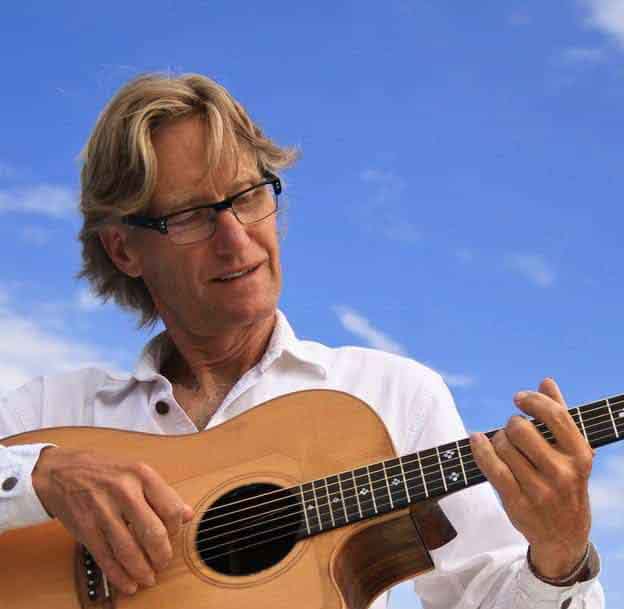 Co-create your SongBrand
Hi,  I'm Lowry Olafson.
I'm a professional songwriter and world-touring musician.
I'd love to help you amp up your brand magic.
Together, we'll crystallize your message and turn it into a catchy, sticky SongBrand that'll quickly build trust and credibility – and make you literally UNFORGETTABLE.
Are you standing out from the crowd?
100% of Speakers, Entrepreneurs and Businesses invest heavily in how they LOOK – in their VISUAL Brand.

Carefully chosen colors that reflect their style.
Cool Logos and photos that create interest.
Always consistent. Strategic.
But AUDIO??? That's a different story.
Most business people these days still haven't tuned into the power of SOUND to amp up their impact and their profits. 
So they treat music as an afterthought. And end up with a mish-mash of generic soundtracks off the internet, pop anthems – or nothing at all.
What are you missing?
Welcome to SongBrands.
SongBrands are like jingles.
Only better.
Stronger. More versatile. More weight.
Each SongBrand is carefully and strategically crafted to capture the essence of your message to use across platforms. From pumping the energy when you …
take the stage at live events
sizzle reels that actually sizzle.
podcast themes
Zoom events and waiting room
voice mail message
leave your audiences humming YOUR song
How would you like to be that
recognizable

?
That
memorable

? That

trusted

?
WHY SongBranding?
Here's what your SONG can do for you.
This is WHY the big guys are investing in sonic branding more than ever.
Get Real
Linda Edgecombe
Change and Leadership Expert, Hall of Fame Speaker, Executive Coach, Best Selling Author               LindaEdgecombe.com
Linda wanted to create a snapshot of what she brings to the stage – wanted it to be fun, and reflect her personality and content as a speaker. She also wanted her own recognizable theme song as her 20-sec walk-on song/video, that plays just as her introduction has been delivered.
"Having this great video and branded song gave me another tool to add leverage to my website and send to clients, past clients and speakers bureaus. I use it in my Zoom Waiting Room – it's, entertaining and gives my participants a feeling of the energy they can expect once I hit the virtual stage."
Lowry is a pro and simply a great human who is very good at what he offers… an amazing singer/ songwriter. He really brought me into the process, something I have never done before. I felt like a co-writer. That's pretty cool.
MindSwitch
Scott Armstrong
CEO MindSwitch Training Inc., Author,  Speaker  MindSwitch.ca
"My goal was to create an instantly recognizable brand in my videos and podcasts, and energize the audience when I take the stage – both in-person and virtually.
People remember it and love the energy. More than a few say it plays over in their heads – very memorable.
It's also been a personal motivational tool that lifts me up and gets me going. I usually play it every day to bring in my focus and up my game.
It's a North Star for other MindSwitch products too, that gives them energy and edge. A constant emeinder that all aspects of MindSwitch must be unique –  unlike any other. Just like my SongBrand.
"Lowry and his team were great to work with. My SongBrand perfectly captures the energy and the promise I offer my MindSwitch clients – 'Just getting started!'"
Safety Makes Sense
Tanya Steele
Speaker, Safety Trainer, COR Auditor and Site Visit Mentor TanyaSteele.ca
" I wanted to stay ahead of my competition, be unique and stand out in my industry. This definitely set me apart.
The song has gone through my social media quickly. People I hadn't heard from in a long time reached out– and even quoted lines from my song. LOL
Lowry made me feel confident in the process and my abilities to contribute and  find words to express my goals, my heart and my passion. Being involved in the process and watching his talent unfold before my eyes was truly extraordinary. I had no idea it would be so much fun.
I had a brand song release party, use the Sizzle reel for social media advertising, Zoom waiting room (have had lots of comments on it so far). I have clients and friends that want the sound track to do a "karoke" submission of the song. We may have a competition and award for it.
The time, value and fun I had doing this has ignited some ideas to do another song for my Safety Debris podcast as well."
"" I wanted to stay ahead of my competition, be unique and stand out in my industry…This definitely set me apart."
Make Medicare Simple
Nutan Patel
Licensed Medicare Broker, Houston and beyond. (713) 899-0417
Nutan is a licensed Medicare broker who helps stressed clients navigate the complicated maze of American Medicare.
As her SongBrand says, she makes Medicare simple. She cuts through the confusion, sets you on the right course and puts your mind at ease.
When she heard about SongBranding, she didn't hesitate. "I knew it would differentiate me – let people see I had a fun approach. When I see the benefits, I go all in."
Nutan chose a "Margaritaville" vibe for her song. As soon as people hear it, they start to tap their toes and relax, knowing their healthcare future is in good hands.
She uses her song across platforms – her website, radio, social media posts, text, email, Zoom waiting room, and voicemail.
"It was fantastic working with Lowry. I'm so excited with this. Thoroughly enjoyed the process.

Seamless, Efficient, and Peronalized."
Let It Roar
CB Bowman MCEC, CVP, CVF, BCC, CMC
Author/Speaker/ Podcaster/ Facilitator: "Courage to Leap & Lead… Redefining Failure into Success"
A cherry on top of your Ice cream sundae marshmallows on your hot chocolate, and BBQ sauce on your ribs. Those are the perfect finishing touches that make a dish memorable.
Lowry does this to your brand; it becomes more potent than your words, locking your brand into the minds of your audience. He brings the final finishing touch to make your brand memorable, surpassing your competition…."
"I LOVE this!!

It was such a pleasure to work with you."
Having A Blast!
Cynthia Shelton
Vibrant Living with Cynthia  shelt@whidbey.com
Cynthia is a dynamic 79-year old re-wired School Administrator who helps professional women create thriving lifestyles by leveraging cutting-edge products and an engaging entrepreneurial business model so they too can Have a Blast!
Outstanding! I am so proud of my Songbrand. It is so uplifting. I use it in the morning to "set my day" and it gives the folks I am meeting a feeling for who I am before we chat."
Serious Fun
Michael Kerr
Hall of Fame International Business Speaker. Author of 8 books.       MikeKerr.com
One of North America's most influential and entertaining workplace culture thought leaders.
"My keynotes are known for their high energy and humour,. I wanted something that would help set the stage right at the start – and give audiences a sense of what's to come.
A SongBrand was the ideal way to achieve this and set me apart. I knew I could make use of a creative, fun song to help with my online branding as well.
I'll also be using my SongBrand in all of my online videos, from promo to online training courses – and even with my voice mail greeting.
The song is incredibly catchy and memorable. Audience members tell me the song was stuck in their heads for days, so it's definitely helping people to remember me, my message, and my persona.
Fears or concerns beforehand?
My main concern was that the song would be viewed as cheesy, but based on the response I've received, nothing could be further from the truth!
"It was SERIOUSLY fun working with Lowry to capture my energy, message, and brand in a customized SongBrand. His attention to detail was incredible! Having my own SongBrand will help me stand out in so many different ways.
Because We Care
George Derby Care Centre
Accredited Residential Care Facility, Burnaby BC
Creating this SongBrand for George Derby Care Centre was a powerful way to celebrate both their staff and the veterans who call George Derby home.
This song will live on and continue to honour these amazing people for their kindness and commitment to others.
"Very appreciated. Tears, joy and reflection. You did a fantastic job! The Boards thought it was fantastic too."
Writing our song with Lowry was a joy. We sat down together, had a wonderful session where he broght to light the words I was expressing. He listened – heard what I said, and we put it out there."

Ava Turner, Executive Director
What is SongBrand, and how does it work?
Your SongBrand is a catchy, unforgettable song that crystallizes your brand's message. It makes you stand out from the crowd and creates a lasting emotional connection with your audience.
How can a song help my brand?
Songs create emotion. They are a powerful marketing tool. By transforming your brand message into a catchy tune, you get the attention of your target audience, build trust, and let them actually experience YOU. Songs help your brand stand out in a crowded market, and songs stick.
What businesses, individuals and industries can benefit from having their own SongBrand?
Weather you're a thought leader or an entrepreneur or business or non-profit, your SongBrand will elevate your brand identity and create a lasting impression on your target audience.
How long does it take to create a custom song for my brand?
The timeline for creating your custom SongBrand depends on the complexity of the project and your specific requirements. Usually, it takes about 3-6 weeks from the initial consultation to the delivery of the final product. We'll always keep you updated throughout the process and strive to meet deadlines if there's urgency.
Can I request revisions to the song if I'm not satisfied?
Absolutely! We're not happy til you are. We want to make sure you're delighted with your song. We'll book a follow-up session within a week to address concerns and make changes. We'll work with you to revise the song til you love it.
What are the costs involved in creating a custom song with SongBrand?
Fee varies depending on the complexity of the project and the specific services you require. We offer various packages to suit different needs and budgets. For more information on our pricing, email Lowry directly.
Do I own the rights to the song once it's completed?
Yes, once the final payment is made, you will have have an international license to use the song however you wish forever. you will never pay lawyers fees or need special permission. You're free to use it for marketing, advertising, or any other purpose related to your brand.
Sing your brand out loud!
Subscribe me to Lowry's Newsletter!
Help me make my life sing!