It's your life!
Make it sing!
Maximize your manifestation
In your most challenging moments
by putting your words and wishes to music.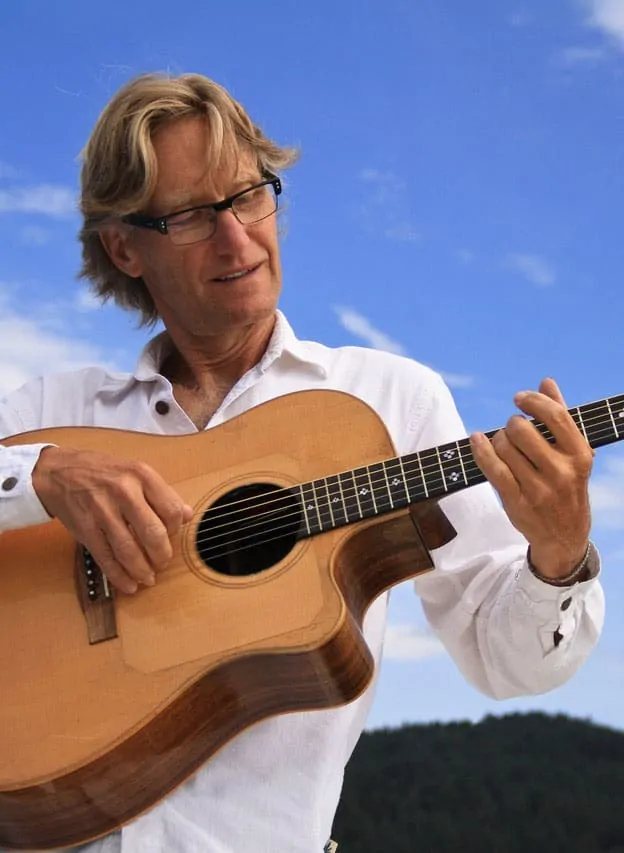 Your Chance
to co-create a song that speaks directly to your own soul, guided by a world-touring professional musician,
Lowry Olafson.
Music for manifesting?
Aren't affirmations enough?
If you've made your way to this website,
you're most likely no stranger to the power of words, intentions, and positivity – but you also know how quickly repeating the same phrase over and over can feel hollow and even futile.
Or maybe you're up against a real and present challenge,
something that weighs on you – and the visions and statements that once held you up feel inadequate!
Or maybe you're looking for the perfect way to celebrate a once in a lifetime occasion,
Anniversaries. Weddings, Birthdays, Graduations.
Celebrations of Life. Any important Event or Milestone.
PowerSongs are specifically designed to be sung.
And sung often
serving as a anthem for your life, a reminder of what is possible for you, to inspire you to rise to the occasion. To say YES to your dreams and goals.
PowerSongs are like affirmations on steroids
In good times and in bad, in sickness and in health
– there are PowerSongs.
Mary Liz Murphy
became her own cheerleader
after years of doubt-filled entrepreneurship.
Irma Jennings
sings her PowerSong every morning
to keep her focused on what truly matters.
Monique Caissie
even dances along with her PowerSong
to reduce her anxiety and restore her strength. "I always believed in affirmations. But I didn't realize how impactful it would be to add music."
– Monique Caissie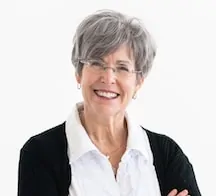 And the impact isn't limited to just one person.
Couples
PowerSongs

make wonderful duets

for COUPLES

like John and Jennifer …
"Fabulous…a great investment in us."
John Leech and Jennifer Christenson
Couples
PowerSongs

make wonderful GIFTS

 for COUPLES

"Even thinking about our song brings us back into knowing why we fell in love with each other."

– Patricia and Les Morgan, Calgary, AB
Families
Music is a powerful way

to bring a FAMILY together

too.

And the Melikian Family plays their song every time they jump into the car for their weekend drive to their vacation home. They even had Lowry create a Video Visionboard to link their precious moments to the soundtrack for their life together.
Absolutely no musical skill is required!
You bring the dream and Lowry provides the rest.
(and makes sure it doesn't suck!)
Yes, Send me the Free Power Playlist How-to Guide.
And updates from Lowry to help me make my life sing!
Meet Lowry
& The Original PowerSong
With Lowry,
your heart is in good hands.
Led over 500 songwriting sessions more than 10,000 people
Toured the world with his music
Released 9 albums
Manifested a beautiful home, romance, and career with his own PowerSong
What dreams could a PowerSong uplift?
What memories could be marked with unforgettable music? What hurdles could be overcome
– with your own PowerSong?
Schedule a free 20-minute jam-session
with Lowry to clarify what matters most and learn more about The PowerSong co-creation process.
Curious about
how PowerSongs are written?
"It speaks to me so much. Because those are MY words. That came out of MY mouth, that mean something to ME. It's something I can OWN. That's MY song."
"Coolest Wedding Gift Ever!"
The Sinclair Messer family
wasn't sure what to expect
when they were given a PowerSong as a gift to celebrate their newly blended family.
But they found unity, excitement, and joy in the process. Each family member contributed and felt heard – and they'll be singing it together for years to come.
PowerSongs make phenomenal gifts
for the moments that matter most.
Times of transition and change, both good and bad
Difficult times like illness and loss
Significant life events like weddings, graduations, and retirement
Starting or growing an entrepreneurial path or passion
Someone stepping into their personal power
PowerSongs for Business.
Make it unforgettable.
Get in tune with your team.
Writing a PowerSong together is a fun, creative, collaborative TEAM-BONDING experience that creates harmony and gets everybody on the same page.
And it leaves you with an unforgettable SONIC Brand for your organization to build trust in the hearts of your customers for years to come.
Introducing PowerSongs for Business – the most handheld, meaningful way to create professional music for your company or career.
"All of the important messages that I really want people to remember are in it…and to all of those brands out there who are thinking of writing a PowerSong – do it! Do it with Lowry."
It's not a jingle, or even a theme-song.
It's a mission driven statement about what drives you – and what sets you apart.
Each PowerSong includes
the co-writing session
a studio-quality recording
sheet music
lyrics
and more
Engagements begin at
$950
and payment plans are available!
To see if a PowerSong is right for you,
Lowry recommends a free 20-minute call with him.
To claim and schedule yours, simply click the button below.
The Power of
PowerSongs in practise
Why aren't affirmations very effective?
BS detector, all just thought on the same plane.
How does a PowerSong differ?
gets it into your body, involves your senses, transforms your energy
What if I can't sing?
scaled to musical ability and style
Is the process guaranteed?
Each song is fully dependent on the participation of the client or recipient. However, Lowry will continue to work on the song until you both love it.
When is the best time to write your PowerSong?
When you want to create REAL change in your life. When you need support and inspiration and direction. When the chips are down or you're just ready to up your game.
Who should have a PowerSong?
Anyone who wants to live more fully, crush negativity and take action towards the life they dream of.
Who owns the PowerSong?
The copyright is shared 50/50 with Lowry.
What add-ons are available?
Video Vision Boards, Ready4Radio "Sounds Like a Hit!" studio production in the genre of your choice, Ringtones and Alarm sounds for your phone, Karaoke track and teaching tool, Sheet music. Your own PowerPage 24/7 access to recordings, lyrics, videos etc.